The music game that improves your tuning
A good ear for intonation is one of the most important skills a musician can have. That's why we made InTune, the only app proven to help you learn to play in tune. Download InTune to train your ear and make better music! Read More…
Improve your ability to hear what's in tune
Add on studio-quality orchestral instrument sounds
Compete with your friends via Game Center
Leverage 25 years of academic research to be a better musician
Enjoy a top-10 music app in 50 countries!
InTune began as a way for researchers to test pitch discrimination, the ability to differentiate pitches that are close together. But then researchers discovered that musicians improved the more often they played – 3x faster than those who didn't. Download Now and see if it works for you!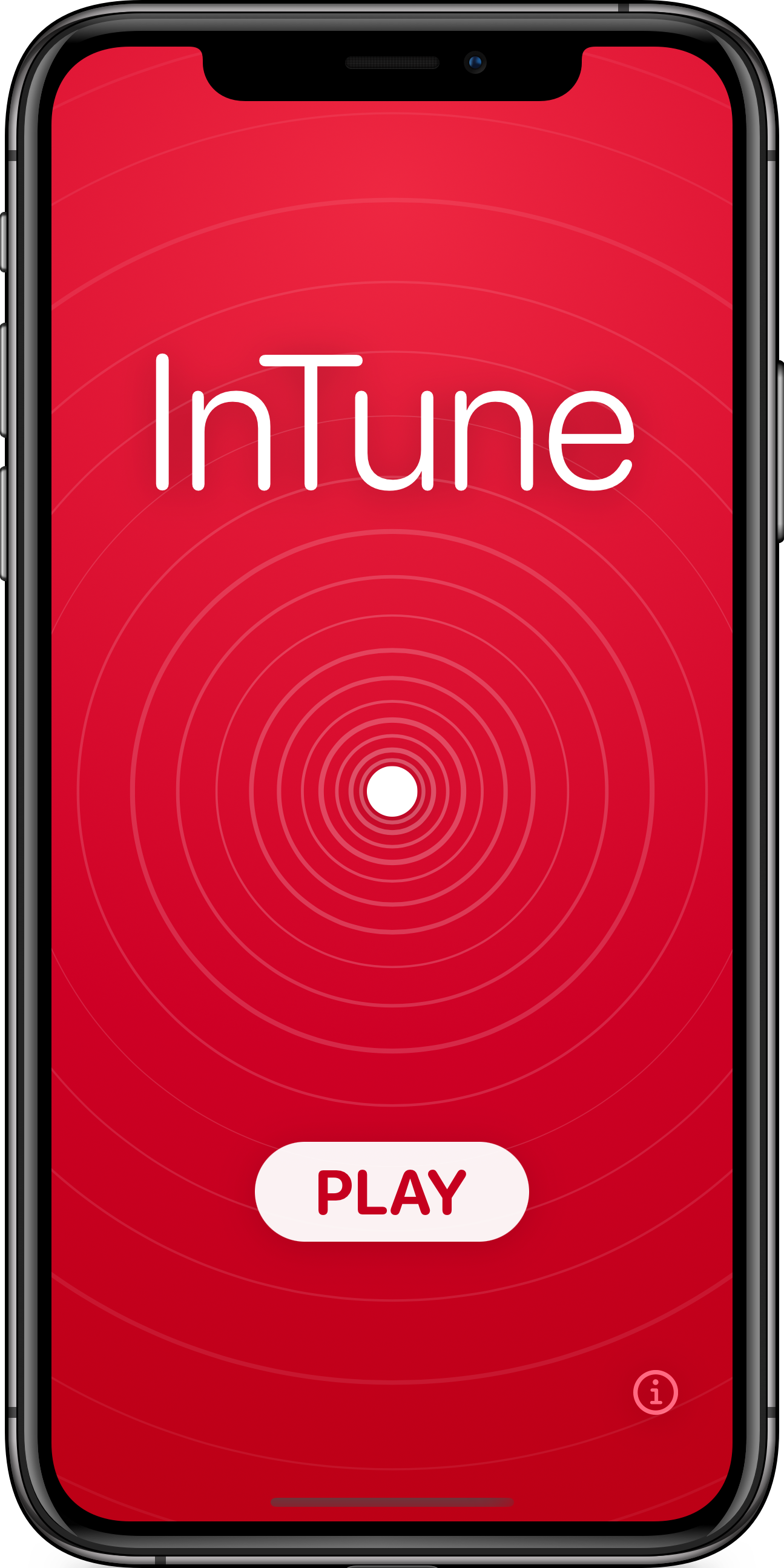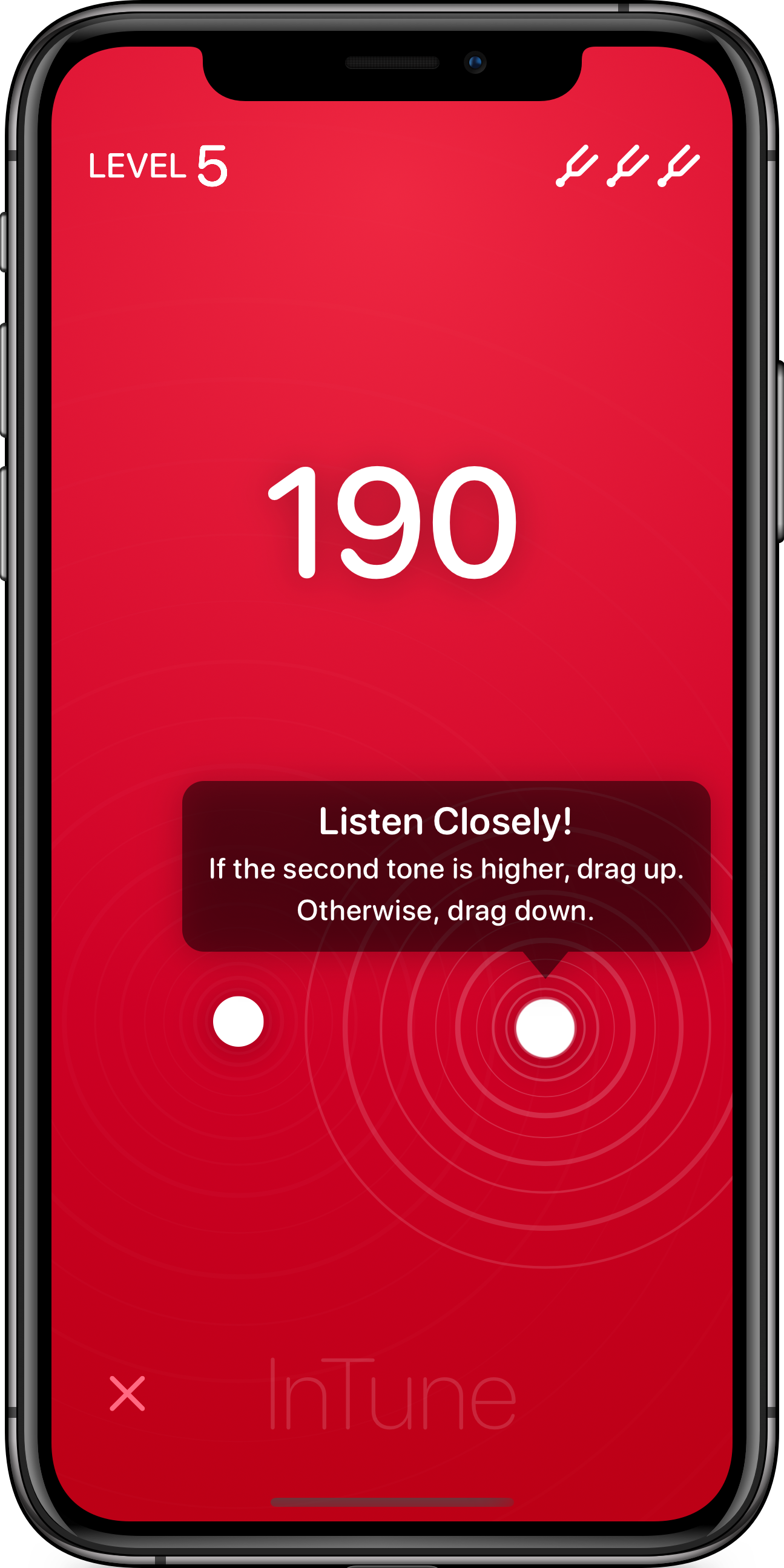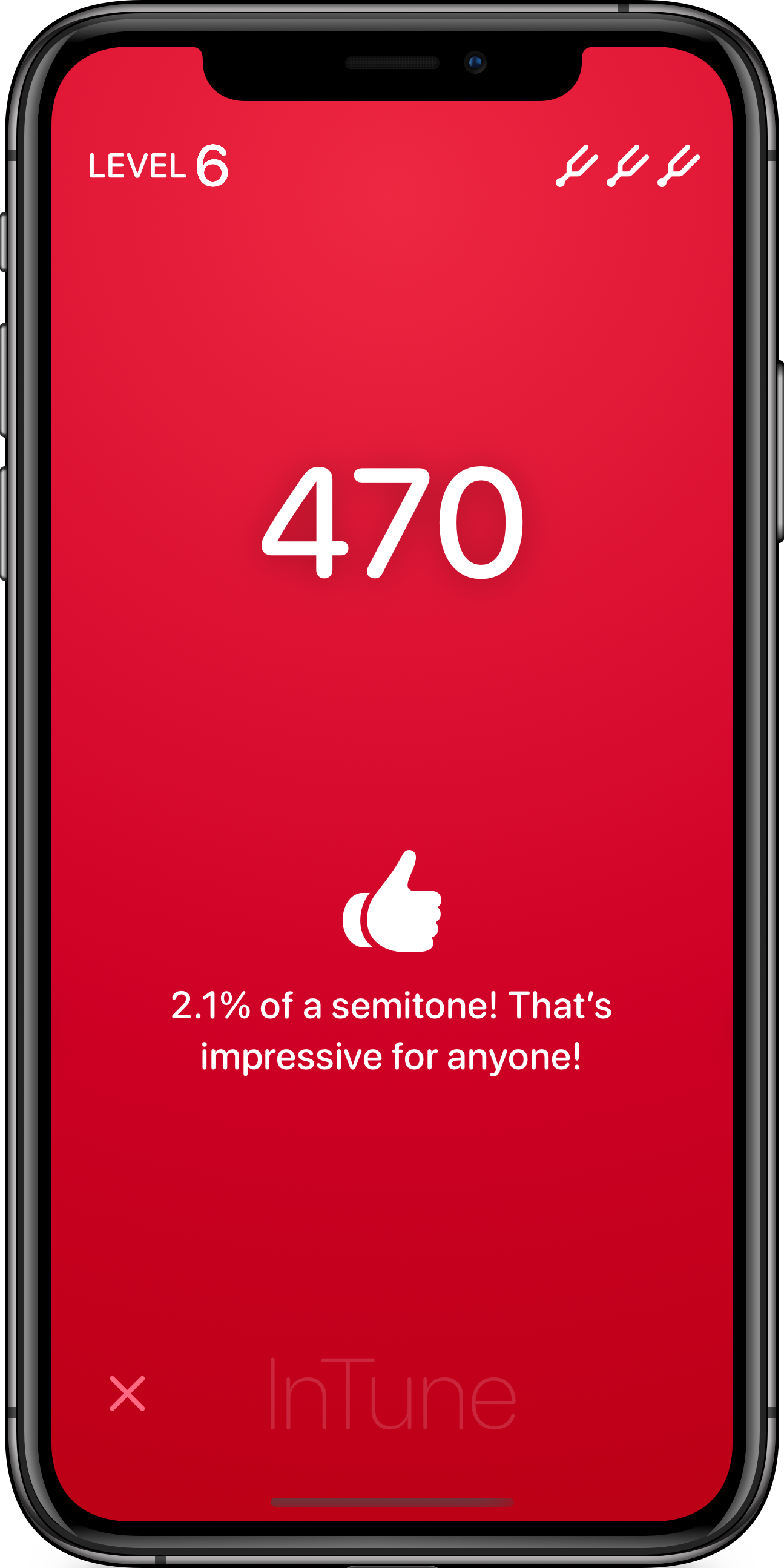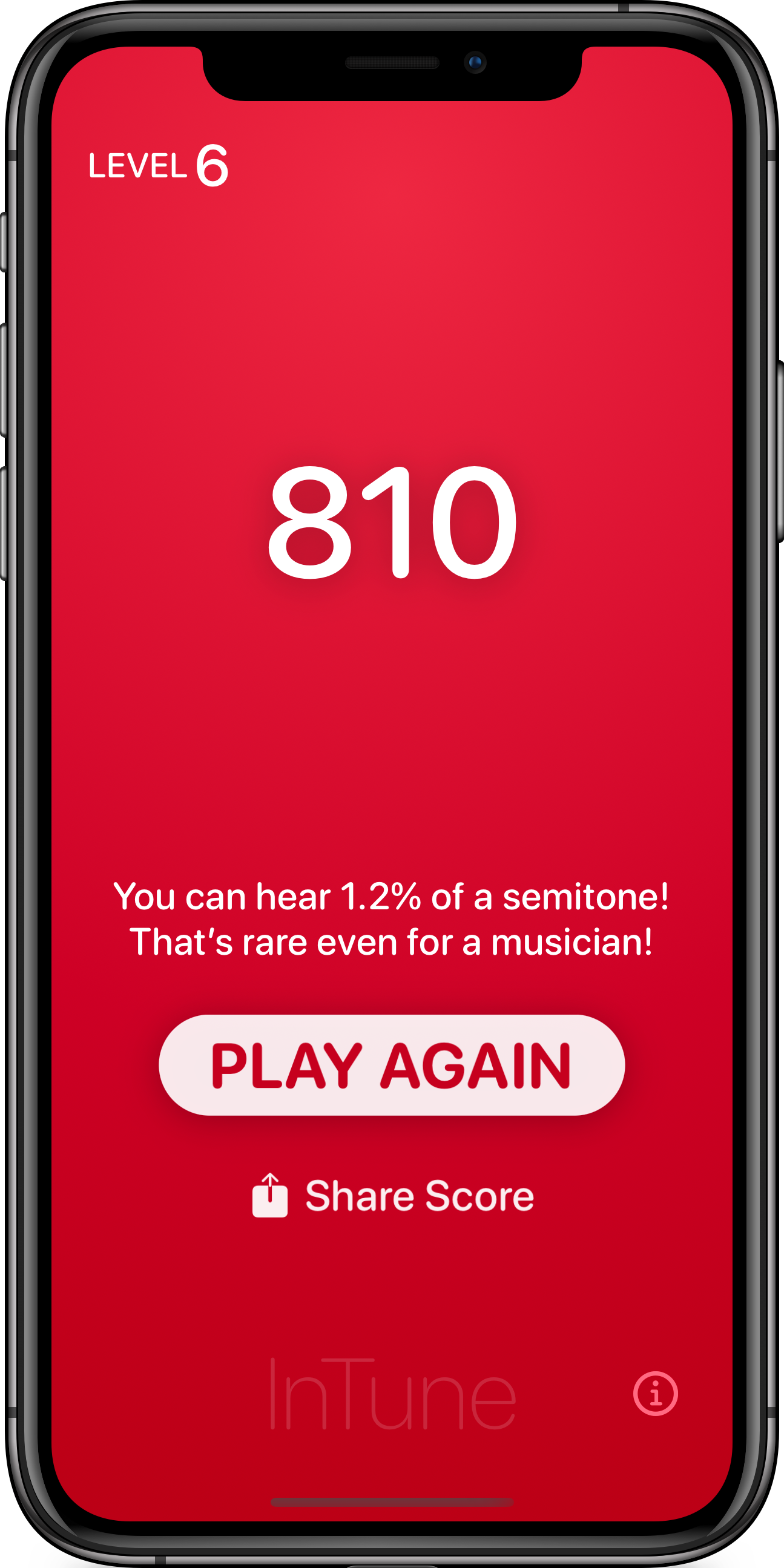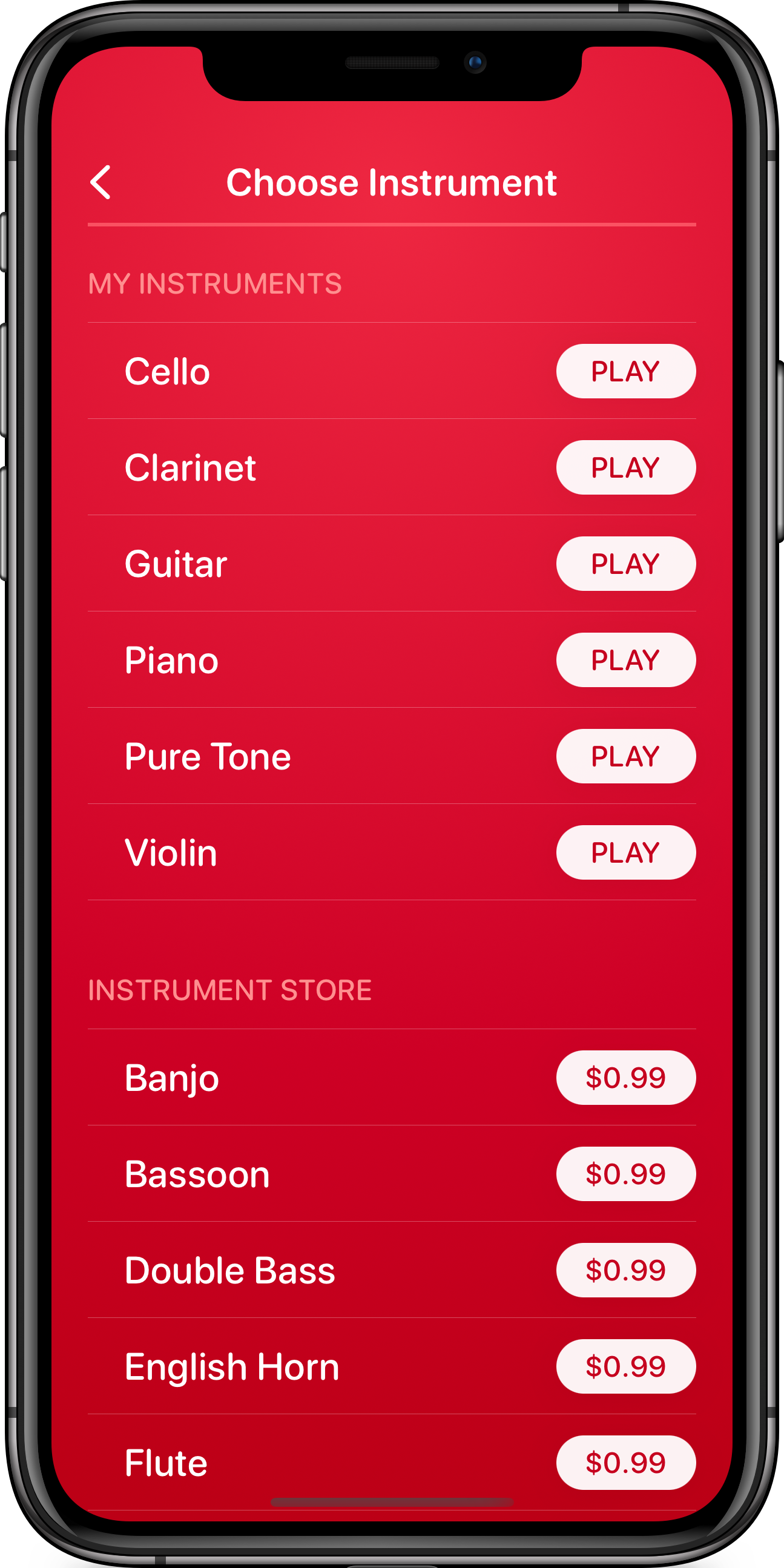 What people are saying
"A brilliantly simple game of precision hearing…ingenious. It will absolutely help you develop a more discerning ear."
— Voice Council Magazine
"Very easy to use…a fun and useful addition to your practice toolbox."
— Horn World
"There are a number of ear training apps available for the iPhone, but InTune has actual science to back it up."
— discchord
"I have your app on my phone and love it!!!"
— David P. Schurger, orchestra director, Indiana
"Excellent...it's made a remarkable difference this past year in my ability to rehearse complex 20th and 21st century music!"
— Paul Piazza, conductor/composer, LA
Who we are
Daniel Kazez, Professor of Music at Wittenberg University (Springfield, Ohio) is a cellist with degrees from Oberlin Conservatory, the Peabody Institute, and the University of Michigan. Dr. Kazez has lectured at leading music schools and conservatories and played concerts across the US, Europe, and India. He is the author of Rhythm Reading (W. W. Norton) and has also written on music theory, performance pedagogy, and intonation.
Ben Kazez created travel apps in 2007–12 that won awards and press recognition for "brilliant" design (New York Times). Since then he has performed as a baritone singer in the Monteverdi Choir (Sir John Eliot Gardiner) at the BBC Proms, Amsterdam Concertgebouw, and Salzburg Festival, and as soloist in London, Barcelona, and San Francisco.